John Redmond plays with a variety of gifted musicians, including Patrick Doocey or Patsy O'Brien, depending on availability.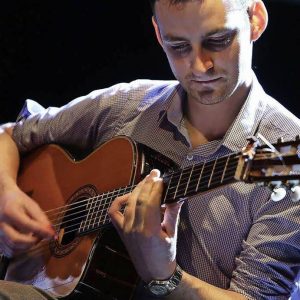 Patrick Doocey / Guitar
An All-Ireland winning multi-instrumentalist, Patrick Doocey is one of the most in demand accompanists on the Irish music scene today. Predominately self-taught on guitar, Patrick's intriguing style on both nylon and steel strings combines influences from many genres.
Born in Worcester, MA, he lived in County Mayo for some years, and is now resident in NYC, an integral part of the thriving music scene there.
Patrick's talents have taken him all over Europe, Asia, America and Africa, on a musical journey with such artists as Sharon Shannon, Liz Carroll, Lunasa, Mary Chapin Carpenter, Teada, Buille, Cathal Hayden, Karan Casey, and Sean Keane. With his brilliant chording and deft accompaniment, that journey will continue to be one worth listening to.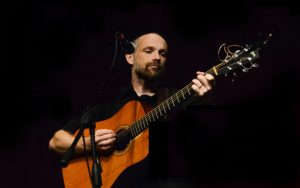 Patsy O'Brien / Guitar, Songs www.patsyobrienswebsite.com
Patsy O'Brien is an award winning songwriter with three critically acclaimed CDs to his credit, who has been featured on NPR's All Songs Considered. Patsy is also one of Irish music's most respected guitar accompanists The Irish Examiner calls him "Ireland's best-kept musical secret."
Born in Co. Cork, Patsy began performing his genre-hopping, blues and jazz influenced originals in clubs throughout Ireland.  He then took his extraordinary talents to the United States. Patsy's guitar playing moves from driving rhythm to delicate and melodic finger picking, drawing an astonishing range of emotion from his instrument. The Irish Times said, " Like a good wine, singer/songwriter Patsy O'Brien has let his musicianship flourish…. throaty vocals, languid guitar."